ROSE 2013 Venue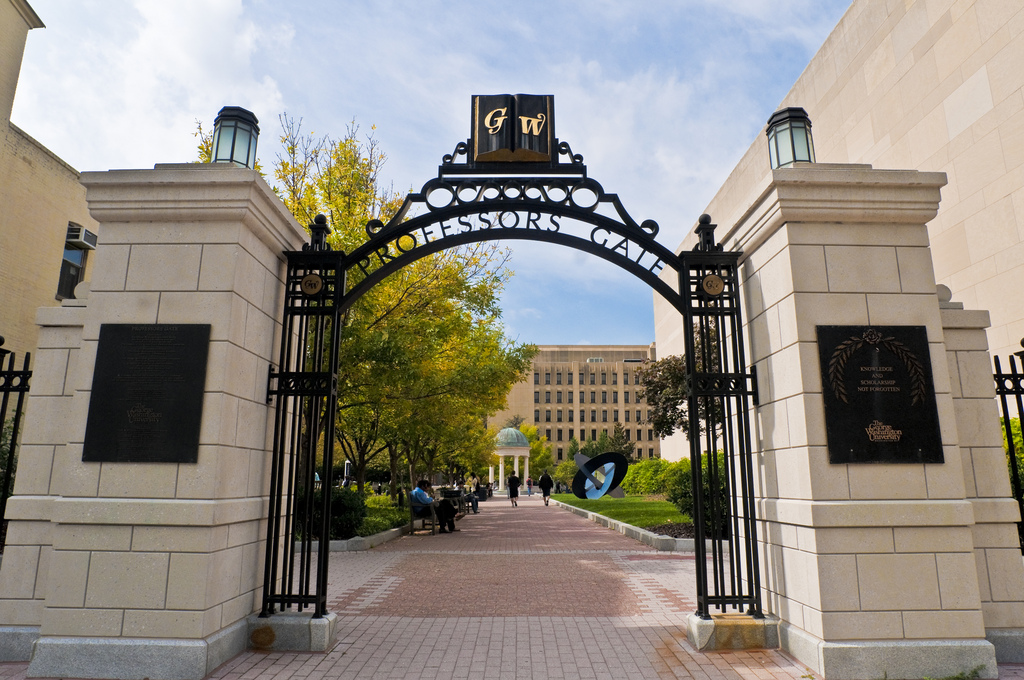 Marvin / Cafritz Conference Center
800 21st St NW
Washington, DC 20052
rooms # 208 and 310.


The George Washington University (GWU) is located in the heart of the nation's capital, where the worlds of science and technology, media and policy, and the arts converge. GWU was created in 1821 through an Act of Congress, fulfilling George Washington's vision of an institution in the nation's capital dedicated to educating and preparing future leaders. It is the largest institution of higher education in the District of Columbia, and its students and faculty have unparalleled opportunities to study and work alongside leaders and practitioners in every discipline and to take part in the interchanges that shape our community and the world. The School of Engineering and Applied Sciences has recently celebrated its 125th anniversary. The city offers visitors world-class fun and iconic sightseeing—from awe-inspiring monuments and memorials like the Washington Monument and the new Martin Luther King, Jr. Memorial to family-friendly, interactive experiences at the Smithsonian's National Air & Space Museum, the International Spy Museum, and many other museums. GWU is easily accessible by car or train, and well connected to major airports in the Metropolitan Washington area, including Washington Dulles International Airport (IAD) and Ronald Reagan Washington National Airport (DCA).
Weather:
Washington DC is cooling down in the fall with highs in the low 70's and lows in the 50's. It is suggested that visitors bring light jackets.
Things to do
The Washington, D.C. area offers visitors a large variety of activities. A short walk from the university campus is the National Mall, which is home to many world-renowned (and free!) museums and art galleries. The Mall is also home of the U.S. Capitol and the Washington Monument. Please note that the monument remains closed to visitors at present due to undergoing repairs. For additional travel information, please refer to the Wikitravel guide.